OUR ROOMS
Comfort and Executive
Comfort rooms offer you all the amenities necessary to have a good stay. Totally redesigned, enjoy the modern atmosphere on the aviation theme (air-conditionned, flat TV, free wifi...).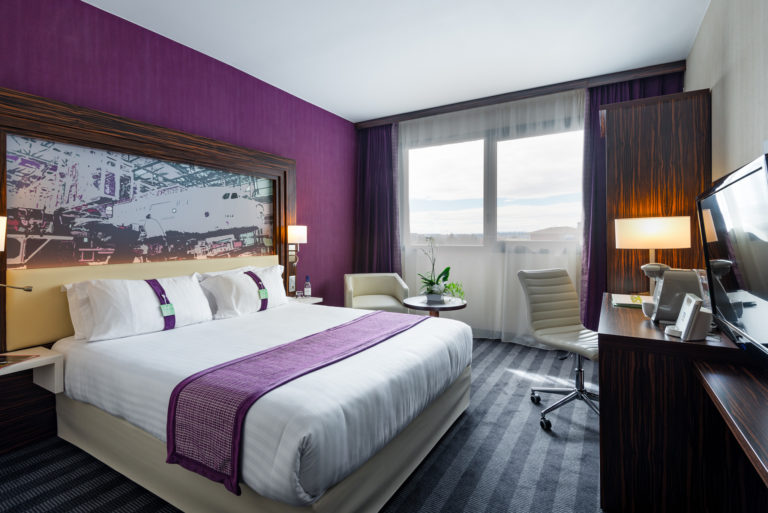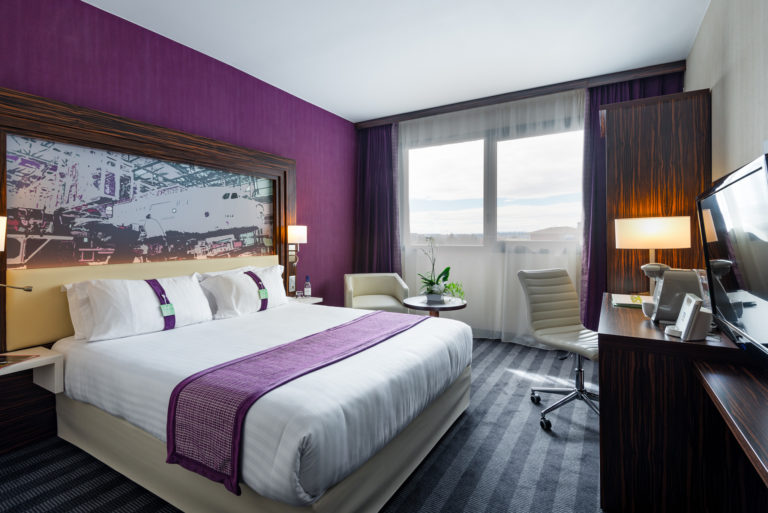 Executive rooms allow you to stay in a spacious and comfortable atmosphere combined with high quality amenities. Totally renovated in 2014, enjoy the new design for a maximum comfort.
Spacious and comfortable, our Queen Executive guestrooms have been created to be the best place to relax.
Comfortably seated on the couch, take the time to enjoy the moment in a totally redesigned atmosphere.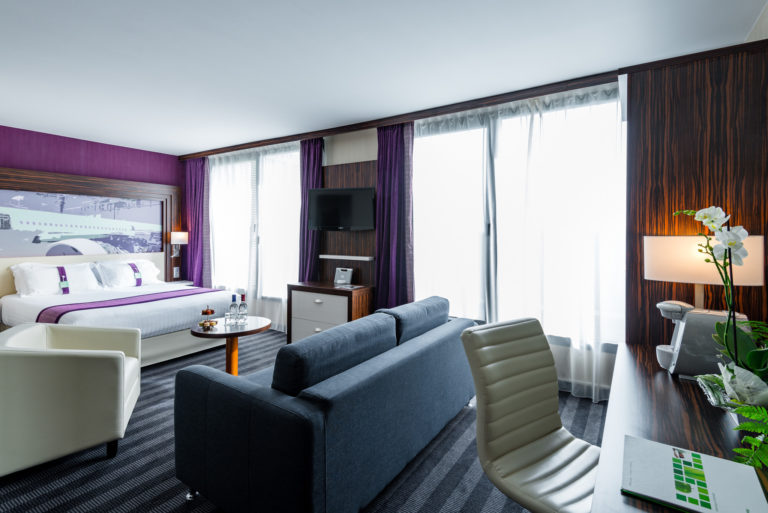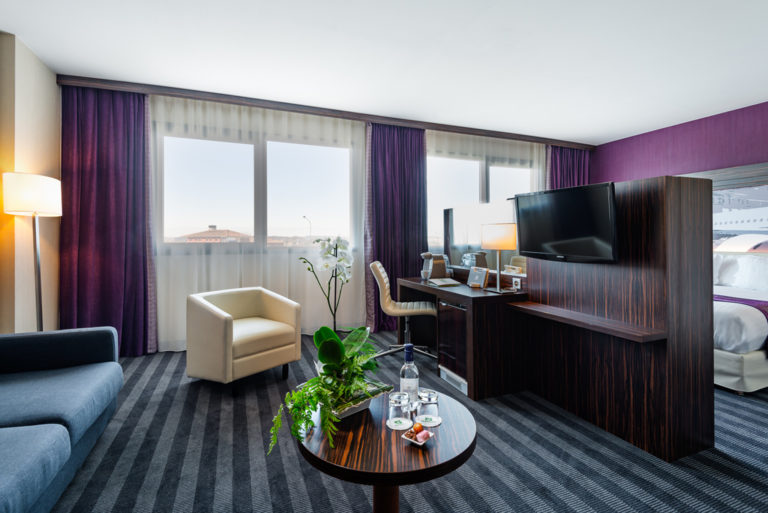 The Junior Suite offers a large studio separated between the guestroom and a comfortable lounge in addition to a totally equipped bathroom.
Completely redesigned, enjoy the new atmosphere of our Luxurious room to keep in mind a memorable stay.
Place de la révolution, Blagnac 31700 France
Check-in: 2pm // Check-out: 12pm
30.7km
FROM NEAREST AIRPORT
0.8km
FROM NEAREST ATTRACTION
DE VRAIS AVIS DE VRAIS CLIENTS
The bed is very comfortable, the proximity of the airport is really convenient (we left early, at 7am) arriving in less than 10min. We had an excellent and varied breakfast, no nuisance from planes or cars on the bypass. Perfect for one night. Perfect welcome and transfer.
The staff is very pleasant, very professional. I would be happy to go back. The best score goes to the staff who deserves it.
Perfect hotel. The rooms are large, well-equipped and soundproofed. The internet is working properly. Breakfast is served in the form of a classic continental buffet of very good quality. They organize shuttle buses to the airport and provide clear directions to the center by public transport.
Hotel that meets and exceeds our expectations: family room of more than honorable dimensions, correct bedding, perfect service. Very pleasant swimming pool of a very nice size. Amazing buffet breakfast, there is something for everyone.
I had a very good stay in this hotel! The rooms are perfect with very comfortable beds and high speed wifi, the whole hotel is very clean and brand new and the hotel restaurant is very very very good! The hotel is very well located (very close to the airport) and the staff is very nice! There is even a free shuttle service between the airport and the hotel (5 minutes ride). In short, I recommend this hotel 100%!